About Y.E.S.
Whether you are just beginning to research the purchase of a new building or if you have been considering it for years, we will do our best to listen and answer your questions concerning your building needs. At YES we strive to achieve what it is that you want to accomplish. We have the ability to build many styles and designs of structures. With many years of experience in the construction industry including design, sales, and the "hands on" experience of swinging a hammer, we have the ability to accomplish your construction needs and make it a positive experience.

We are located in Yoder Kansas in the heart of Amish country and utilize the local community as our work force. We cover the central Kansas region with the ability to travel to other areas depending on crew availability. The quality craftsmen that construct our buildings take great pride in their ability to provide you with a building that will meet your specific needs, and that will exceed your expectations in performance.
OUR DESIGN:
• Nail Lam + Columns (Fingerjoint splices,glued, nailed, planed on 4 sides)
• Hi-Line Grade Lumber (much better than the standard #2 grade)
• #1 Yellow Pine Structural Lumber (all headers and truss supports)
• 2x8 Treated Skirtboards (concrete splash board)
• Structural Gable Trusses w/ Webbing (freespan w/nailers for gable screws)
• 5' Post Embedment depth w/ Uplift Protection (10" footing pad, rebar, concrete)
• Steel backed Insulated C.H.I. Garage Doors
•26 Ga. Steel Panels on Roof & Sides
•Several of the features listed previously can be found in some of our competitors buildings, however we feel strongly about combining all of these features in each of our buildings as a standard. This helps us offer the best combination of strength and durability along with a genuine value for the cost associated with the typical construction of all projects. It is a standard at YES to achieve the highest level of construction grade materials and workmanship offered in the post frame industry.
•No shortcuts. We believe that a job well done with the best products will help achieve a much better building for each of our customers. As the industry has progressed with time, certain features have been upgraded in order to stay abreast of the highest quality products available on the market. We plan to implement these upgraded products in order to achieve a better finished product.  
About the owners:
Y.E.S. was formed by Clayton & Yvonne Yoder. Clayton was born on an Amish dairy farm, but decided at a young age that construction was his choice of profession. As a young man he helped his father build pole barns and custom homes. At the age of 18 he joined a traveling construction crew of other young Amish men that constructed hog barns across the nation. When the hog barn market slowed in the mid-late 90's, he married Yvonne (also of Amish descent) and moved to Hutchinson, KS where he worked for her uncle framing custom homes in the area. He then opened a branch for a post frame building company that was extremely successful in the region. After 8 years Clayton & Yvonne decided to start their own company due to the demand in the region for post frame buildings. Within the first year they hired a salesman to assist with sales and marketing. They plan to serve the central Kansas area with some of the best quality and service available in the industry. Clayton & Yvonne have made a commitment to serve the community and to assist in meeting the needs of the people that live there.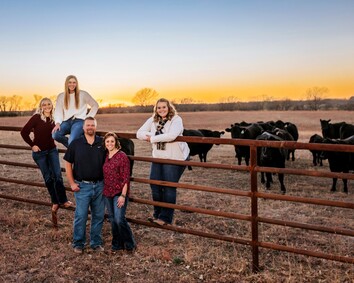 Ready to start your project? Contact us today!